Make a happy living freelancing with WordPress
Purchases of Successful WordPress Freelancing are temporarily unavailable. If you want more details, I can be reached at andy@certainly.software!
PDF format. 100% of your money back if you don't like it.
Some freelancers are paid with $50 of pizza gift cards (I was).
Other freelancers make $2,000+/day building basic WordPress websites.
What's the difference?
It's not about technical ability or the tools they use. No, rather: Successful freelancers are particular about the projects they take (or more importantly – the ones they avoid), they solve clients' most painful problems, and they sell themselves as the professionals they actually are.
WordPress experts are in demand. If you're looking to build a stable & happy freelance business, WordPress is an excellent place to start.
But WordPress freelancing can be tricky:
Where do you find work?
How do you finish projects and get paid?
How do you build a sustainable business?
There are a lot of terrible WordPress projects. There are also lots of good ones – and if you're willing to seek them out and do a good job, you can build a freelance career out of them.
In this eBook, I'll show you how to:
Hunt down quality WordPress projects
Not all WordPress jobs are created equal. We'll cover where to look to find quality leads and how to spot bad (unprofitable) projects before you start.
Finish projects efficiently and completely
Some websites need custom coding, and others can be built using existing WordPress plugins and themes. You'll learn how to pick the right tools for the job.
Raise your rates & build a solid business with WordPress as your foundation
There are plenty of WordPress projects to go around, but building a stable business is still a challenge. You'll learn how to find problems your clients didn't even know they had and be their WordPress hero.
You'll also learn about building long-term relationships, getting repeat business, and selling retainers for your WordPress projects. Everything you need to build a happy, stable living on WordPress.
You'll also get advice from 4 superb WordPress freelancers on the best, worst, and most difficult parts of WordPress freelancing.
Purchases of Successful WordPress Freelancing are temporarily unavailable. If you want more details, I can be reached at andy@certainly.software!
PDF format. 100% of your money back if you don't like it.
Who is this book for?
This book will help anyone who wants to build or grow a freelancing business, but isn't sure where to start – ranging from experienced programmers to less-technical-but-still-quite-smart people who can build websites with page builders.
We'll cover the fundamentals of freelancing business, with a focus on using WordPress to solve client problems.
Who is this book NOT for?
Wildly successful freelancers or web development agencies will probably have already moved past the material in this book. If you're charging $100+/hour and are fully booked for weeks, this book is probably too basic for you (though you might still learn something!).
This book is also slightly slanted towards website builders and developers. If you're a designer, copywriter, or something else, I think the material will help you too! But just be warned, most of the examples are not focused on these professions.
What do people think of the book?
The book was definitely worth it in every way, it not only gave me direction on where to focus my efforts first, but also contained lot's of solid nuggets of gold. Thank you for this awesome resource! – Daryl Stegall
What's included?
You'll get the eBook in PDF format. Here's the table of contents:
Preface
I. WordPress & You

Why WordPress?
Why Not WordPress?
What You Need & What You Should Expect

Successful WordPress Freelancer: Bill Erickson
II. Finding Work

Don't Think "WordPress"
Identifying Good WordPress Projects

Plugin Modifications & Tweaks
Custom Plugin Development
Theme Modifications
CMS development
Application Development
New Site Builds
Site Rebuilds & Migrations
Troubleshooting

Successful WordPress Freelancer: Tom McFarlin

Subcontractor vs. Contractor vs. Direct Relationship
Online Job Boards
Referrals

Successful WordPress Freelancer: David Bisset
III. Making Money

How Much to Charge
How to Bill
Selling Maintenance

Successful WordPress Freelancer: Geoff Graham
IV. Do the Dang Work

Don't Disappear
Don't Hack – Leverage WordPress's Extensibility
Build vs. Buy – Using Plugins to Speed up Projects

Going Forward
$49! That's pricey, no?
Maybe! But I'm convinced this book will make a difference in your freelance success. Here's how I look at it:
If you are able to charge $5/hour more because of this book, it will pay for itself in under 2 days. I think you'll grow more than that.
Or, if you save yourself 1 hour because of what you read, and you bill at $50/hour (charge more), you've just effectively paid for your education!
Finally, if the book really doesn't provide you value, I happily will refund you – see below.
Who's the author?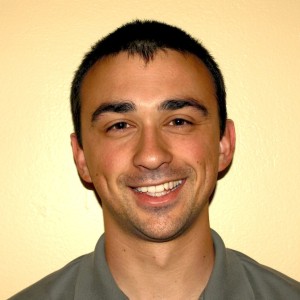 Howdy, I'm Andy Adams.
Yeah…I've never heard of me, either.
I'm a freelance developer from Idaho with 8 years of WordPress experience building themes, plugins, and all sorts of crazy WordPress things.
WordPress is the foundation of my freelancing business.
When I started freelancing, I took on any WordPress project I could find. I learned the hard way that all WordPress projects are not created equal.
Some pay well. Some don't pay at all. Some you should run away from.
I made lots of mistakes. I left lots of money on the table. I did bad work because I didn't understand WordPress and I didn't understand my clients. I'm writing this book to teach others the hard lessons I learned on my way to making a sustainable living with WordPress.
Purchases of Successful WordPress Freelancing are temporarily unavailable. If you want more details, I can be reached at andy@certainly.software!
PDF format. 100% of your money back if you don't like it.
Refund policy
I want you to get your money's worth out of the book, so I will refund 100% of your purchase if you didn't get value from reading! Just email me (you'll get an email in your receipt) and I'll refund you ASAP.