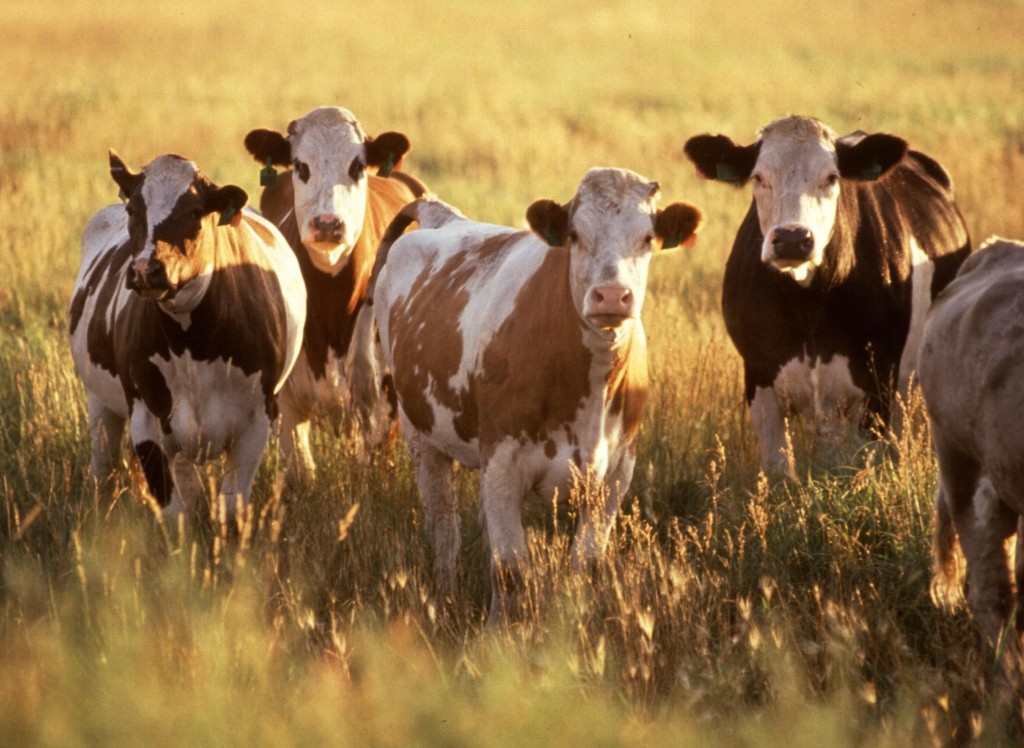 Over the last few years, my dad has grown to be friends with an independent cattle rancher. On a small farm in the middle of a huge Idaho prairie, he raises some of the best tasting beef I've ever enjoyed.
I know nothing about raising cattle, but I've been told that his is essentially the same thing as Kobe beef.
North Idaho Kobe, if you will.
The animals get premium feed and live 1 year longer than normal beef cattle, allowing them to…marble more?
I actually don't know the secret, but I believe in the results: It's so good that, after eating a Top Sirloin that I mangled and mishandled on the BBQ, friends have said "that was the best steak I've ever had".
Every year for the last 3 years we've restocked our freezer. We set aside money to pay for 1/4 of a steer – plenty of meat for our growing family. Last year, it cost $1,000.
This year, we got the bill: $1,500. Yeeeouch.
I expect the cost to go up every year, but 50% was a big shock. Our budget had be to adjusted to make room. I started asking questions I'd never considered before:
What is the price per pound?
How much does "regular" beef cost?
Can I afford to do this every year?
What does premium beef have to do with freelancing?
Pricing.
I recently returned from vacation. While on vacation, I decided I needed to change the way I was billing, and bring my prices all up to a consistent level. Previously I'd bill clients different ways: some hourly, some daily, and with varying rates.
I'm moving to a daily & weekly rate, and setting the same price across the board. The details of my rate shift are the subject for another post. What's important is that some clients – some of my favorites, actually – are not eager to pay what I'm asking. I've gotten right on the cusp of too expensive. I've become, in effect, programmer Kobe beef.
If you've ever raised your prices, you know the feeling. Customers you want to keep working with suddenly are looking elsewhere. It's nerve-wracking. You start thinking:
Did I raise it too high?
Have I lost this client?
I should have stayed at the lower rate. I'll go beg for mercy.
Don't panic. Kobe beef doesn't panic. Anxiety is natural with uncertainty, but the only logical thing to do is…wait and see.
Right off the bat, I had 2 potential clients balk at my rates. Meaning: When I sent the email with my prices, they responded with one sentence:
"Thanks for the info, we'll contact you if we need you."
Next, I had a conversation with an existing client (whom I love). They were hoping I'd come down on my rates and work more hours – a reasonable request. I reluctantly told them my rates were going up and wanted to work fewer hours. It's now in a state of limbo. They're making the calculations to see if I'm worth it. That made me nervous.
Nervous until I got responses from 2 other clients: Yes, they will pay my rates. They didn't even blink. I have work for the foreseeable future. Phew.
Over the course of ~3 days, I was on an emotional roller coaster. After 2 emails, I was back on solid ground.
Price changes aren't easy, but if you're ever going to break out of being a commodity freelancer, you're going to have to be nervous. You'll have to say goodbye to clients you love who can't afford you any more. That hurts.
But you're running a a business, not a friend-for-hire service. Clients will understand.
Next year, I might not be able to afford north Idaho Kobe beef. Maybe I'll downgrade to grass fed. Or eat more vegetables. I won't hate the cattle rancher who makes the best product around – I'll just accept that I can't afford it for the time being, and be happy without.